For guests who require a little more attention and some serious pampering from their female company, we have created the VIP package just for you. All the same benefits of our standard packages but the addition of an extra Angel giving you a total of 2 Angels for the whole 7 days/nights of bliss and a stunning villa.
 Any day check in……this is amazing Thailand come and experience the best it has to offer!!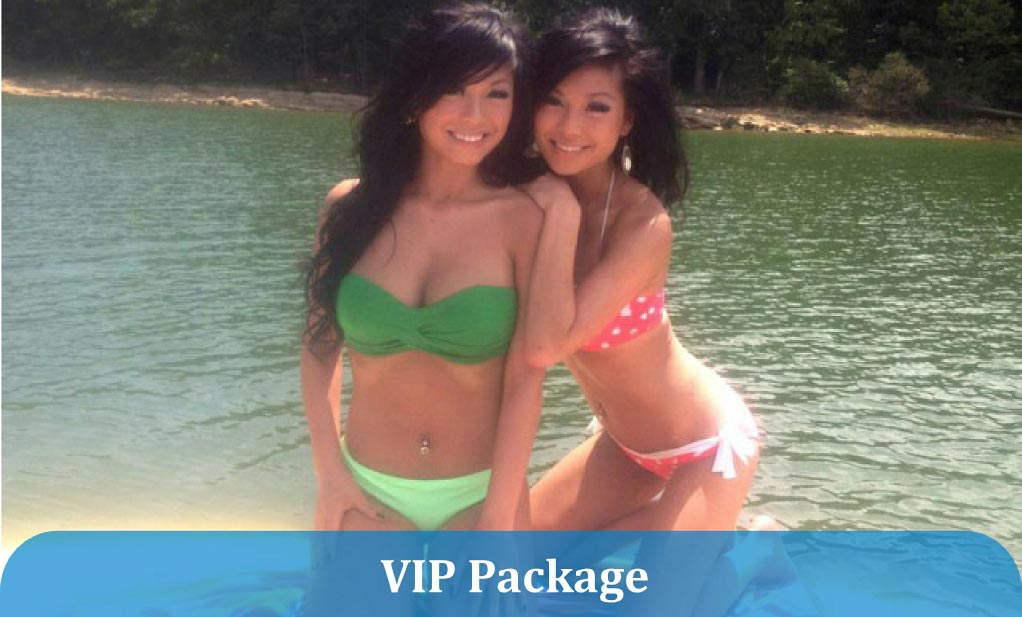 Angels VIP Package includes your own private luxury villa with A/C, free Internet wireless access and private swimming pool.
7 nights, any day check in.
Round trip airport transfers from Phuket International Airport
Two Angels of your choice 24 hours a day for the entire period.
The opportunity to change your girls for the following day.
Inclusive excursions/tours : Coral Island via speedboat lunch included, VIP tickets to Simon Cabaret a show with a difference! Tour of Bangla Road
An on- call English speaking representative.
Breakfast supplies in the villa.
Click to expand prices in relevant currency
THAI BAHT
7 Nights VIP Package: 175,000 THB (extra nights 21,000 THB)
$USD
7 Nights VIP Package: $5,100 (extra nights $587)
£GBP
7 Nights VIP Package: £3,969 (extra nights £476)
€EURO
7 Nights VIP Package: €4,498 (extra nights €539)
$AUD
7 Nights VIP Package: $6,967 (extra nights $788)
$CAD
7 Nights VIP Package: $6,799 (extra nights $780)
Get Started
Fill out the form below and your journey will have already begun…..
VILLA PICS AND DETAILS SENT OUT WITH ALL GENUINE ENQUIRIES
Breakfast supplies are provided inclusive in the Holidays, they consist of bacon, eggs, juice, fresh bread. Your girl of choice will invariably enjoy cooking this for you. Most of our girls are also happy to cook evening meals, there are many good shopping malls and supermarkets where good local fresh ingredients can be found.