Phang Nga Bay via Traditional Longtail Boat Charter
A popular way to travel to Phang Nga and adds a level of culture and tradition to the trip when you charter your own longtail boat and had to the magical bay away from the maddening crowds. English speaking tour guide is also included in the charter. The boat is for you only and your Angel of course along the the guide and boat captain. Perfect for a couple on this all day trip.
Phang Nga via Longtail Boat Tour Information
Overview
Enjoy Phang Nga Bay at your own pace, riding through the mangroves, visiting James Bond island and the famous sea gypsy village on Koh Panyee then into the National park where you'll also stop for lunch.
Program
You'll be collected from the villa at 7am and transferred in air con mini bus to Phang Nga where the boat wil be waiting for you. An expected time of 8.30am should see you on the boat and heading out through the mangrove river into Phang Nga Bay.
First stop is James Bond island, we get there early to avoid any crowds, then on past the Hong Islands and to the caves while we travel onto the sea gypsy village that is located on the island of Koh Panyee, the village is built entirely from wooden stilts over the water.
At midday we stop for lunch at the National Park for delicious Thai seafood. Around 1.30 we head to the Sawan Kuha Temple built inside a cave with a very large reclining Buddha located inside.
2.30pm is the end of the charter and tour and your journey back to Phuket and the villa commences.
Cost
Private Longtail Boat Charter 1 – 3 adults: 9,500 THB, extra adults @ 2,300 THB per person (inclusive of lunch & transfers)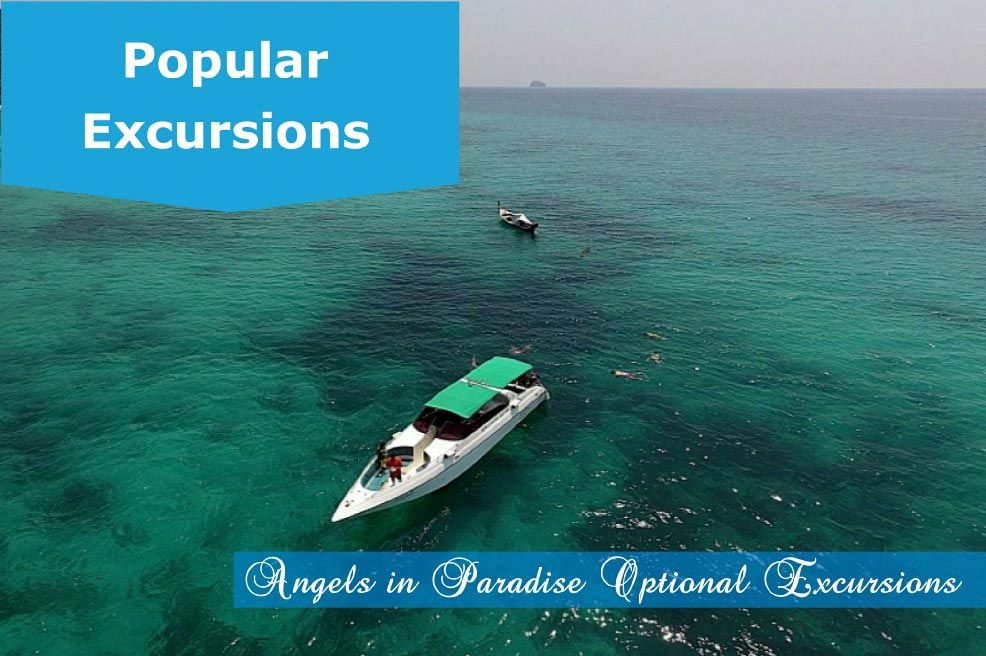 How popular is the Phang Nga Longtail Boat Charter?
The below form is for a booked and confirmed guest only
If you would like to do any of these optional excursions when you visit us then just let us know.