Magical Phang Nga
&

Beyond
Aside from  Coral island day trip thats already included in our packages, if you want to go further afield and experience the magical wonderland of Phang Nga then this is by far the must do excursion while your in Phuket. Phang Nga Bay is one of the most beautiful in Thailand with many islands and gravity defying limestone rock formations and cave.
This trip includes visiting some of the best locations within Phang Nga and surrounding islands plus a truly beautiful canoeing experience through some of the limestone caves and bays.
The scenery will take your breath away and this trip does just what it says, takes you to the most magical areas of Phang Nga Bay, exploring islands, caves and some snorkeling, but thats not mandetory.
Magical Phang Nga Tour Information
Overview
This trip will leave you with a lasting impression of Thailand with its genuine charm and spectacular scenery. Together with the diverse culture within Phang Nga. Everyting within the cost for the day is included as well as breakfast, lunch and light picnic on beach in the afternoon.
Program
Its an early start with pick up around 6.15am from the villa, our speedboat leaves Phuket Royal Marina at 7am  with return transfer to the villa at 4pm from the marina .
Itinerary:
Koh Phanak: Depending on the tide this will be the first stop, exploring some of the hidden caves, lagoons and hongs.
Sea Canoeing: The only way to get up close especially in some of the lagoons is by sea canoe as no other boat can fit through the openings. The Thai guide will do the paddling for you.
James Bond Island: Probably the most iconic spot in Phang Nga and a mecca for international tourists. Our boat arrives before the masses so we take a quick stop here just to see what its a about!
Hidden Cave & Treasure Island: Not far from James Bond is a hidden cave that you can enter only by swimming through the opening, we jump off the boat and enter this secret beauty before heading onto this pristine beach.
Koh Yao Noi: Visiting this Island is like stepping back in time to how Thailand used to be. Its here we also stop for lunch in a wonderful restaurant overlooking the bay.
Tropical island beach: In the afternoon we head to an idyllic beach, dependent on tide and conditions will determine which one we venture to and have a last dip in the sea and a spot of snorkeling.
The Tour Includes
This Phang Nga Bay & Beyond Tour Includes:
Transfers
Thai National Park Fees
Breakfast
Lunch
Afternoon tea & snacks
Soft drinks, fresh fruit
All equipment, canoes caving equipment, life aids, fins, snorkels
Accident Insurance
Menu
Breakfast, bacon sandwiches, egg mayo sandwiches including homemade banana cakes, afternoon tea including chocolate and biscuits, fresh fruit and snacks.
Lunch menu in Phang Nga on Koh Yao Noi is green curry (chicken), spring rolls, chicken with cashew nuts, mixed fresh vegtables Thai style, chicken wings and tea or coffee.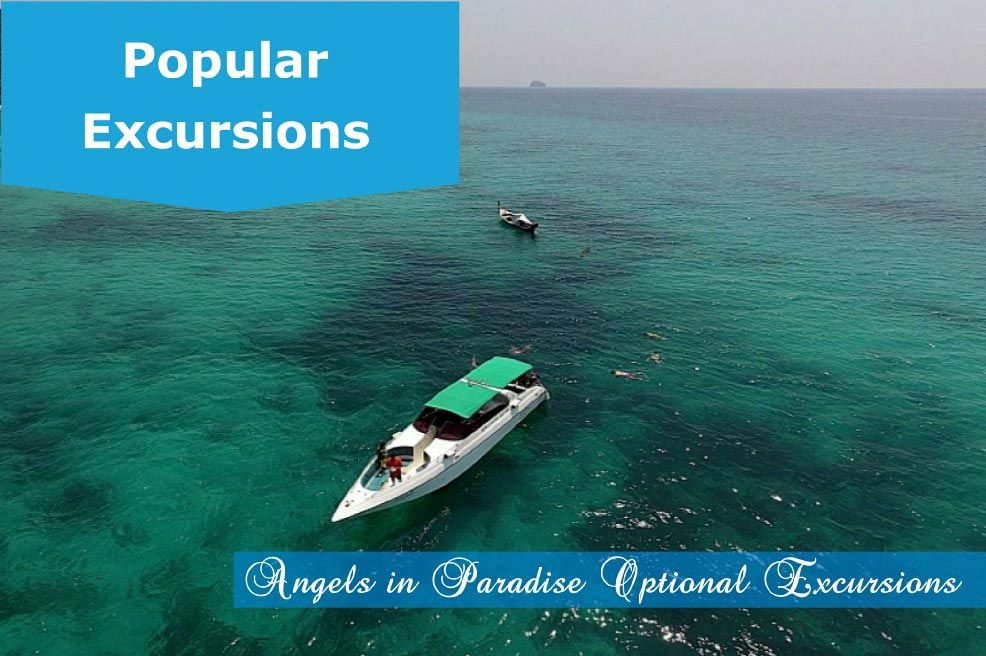 How popular is the distillery excursion?
The below form is for a booked and confirmed guest only
If you would like to do any of these optional excursions when you visit us then just let us know.