GROUP HOLIDAYS
Bring a friend or group to enjoy our Angels packages
Gentleman's holidays for 2 or more. We have a large private luxury villa with very large pool and 4 large bedrooms all with their own full bathroom facilities set around the infinity pool so totally separate but together in one large villa that also has the other amenities one would expect such as separate villa bathrooms large kitchen, large lounge and even a great outside bar by the pool. A great location for friends with our Angels.
 Any day check in……this is amazing Thailand come and experience the best it has to offer!!
Angels Group Adult Holidays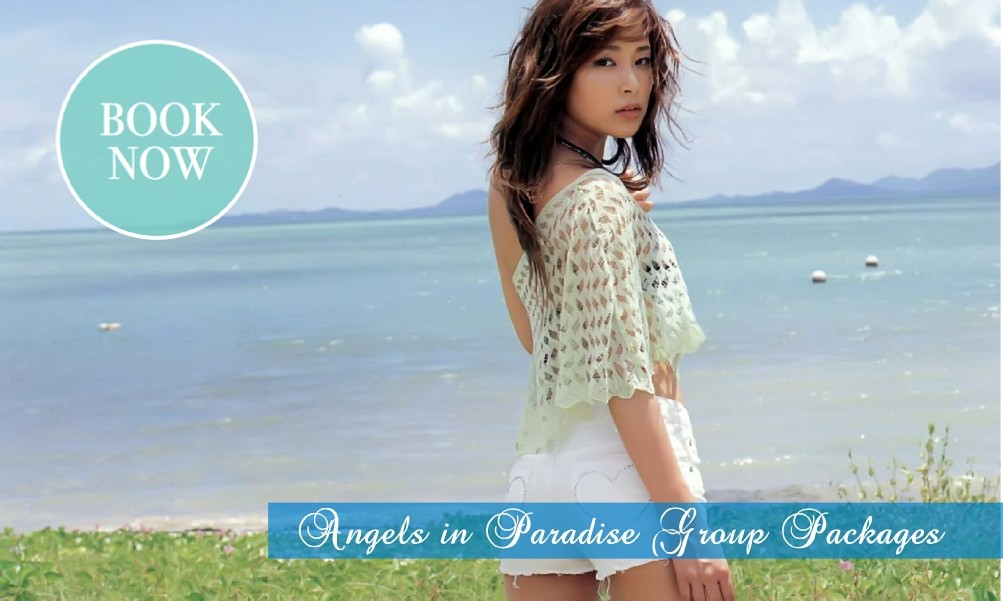 Angels Group Package includes your own private luxury villa with A/C, free Internet wireless access and private swimming pool.
7 nights, any day check in.
Round trip airport transfers from Phuket International Airport
An Angel of your choice 24 hours a day for the entire period for each of you.
The opportunity to change your girls for the following day.
Inclusive excursions/tours : Coral Island via speedboat lunch included, VIP tickets to Simon Cabaret a show with a difference! Tour of Bangla Road
An on- call English speaking representative.
Breakfast supplies in the villa.
Click to expand prices in relevant currency
2 Guests
7 Nights Group Package: $6,295 USD ($3,147 pp)
Additional Nights: $750 USD ($375 pp)
3 Guests
7 Nights Group Package: $8,276 USD ($2,758 pp)
Additional Nights: $1,077 USD ($359 pp)
4 Guests
7 Nights Group Package: $10,257 USD ($2,564 pp)
Additional Nights: $1,325 USD ($331 pp)
Get Started
Fill out the form below and your journey will have already begun…..