Thailand Erotic Holidays our Packages
Where else in the world will you find an erotic holiday that rivals this in terms of both quality, service and cost. The beautiful naturally tanned Angels the safe, secure ambiance in luxurious surroundings on the tropical island of Phuket Thailand. Sounds perfect? It's probably the most pleasurable adult holiday experience you will ever have and judging from the people who come back again and again its one you will want to repeat as often as you can. You have found the home of Angels in Paradise sex vacation packages at their finest.
 2019 – 2020 Prices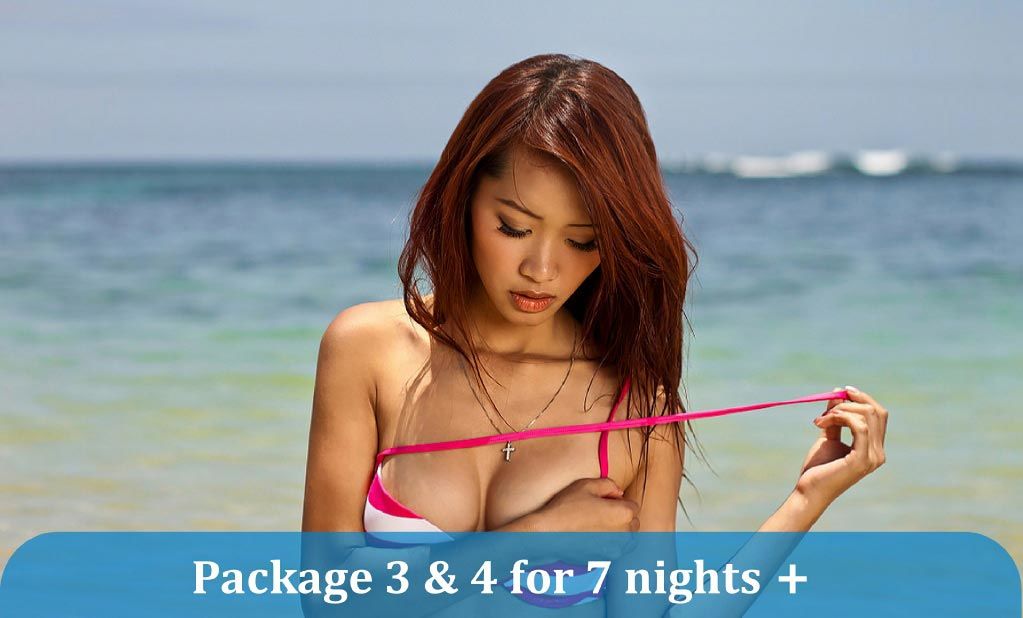 Angels Erotic Vacations
Our most popular options. 7 to 14 nights of paradise with the Angel of your choice in your own private villa with large private swimming pool. Package 3 & 4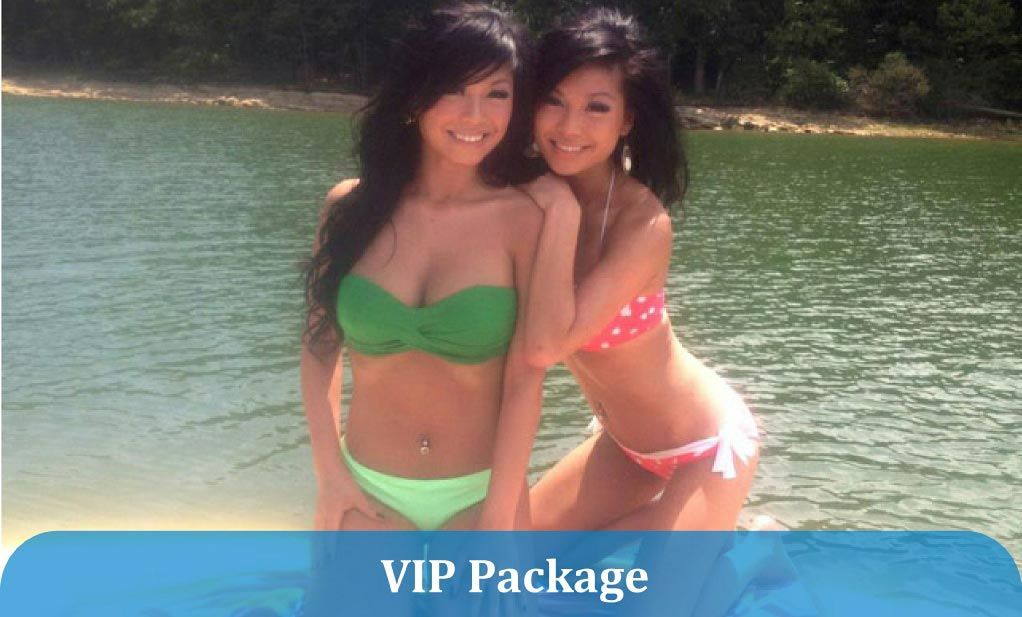 Angels VIP Packages
Not one but 2 of our beautiful Angels with you for the whole 7 days & nights in your luxury villa. Pampered from beginning to end! VIP Package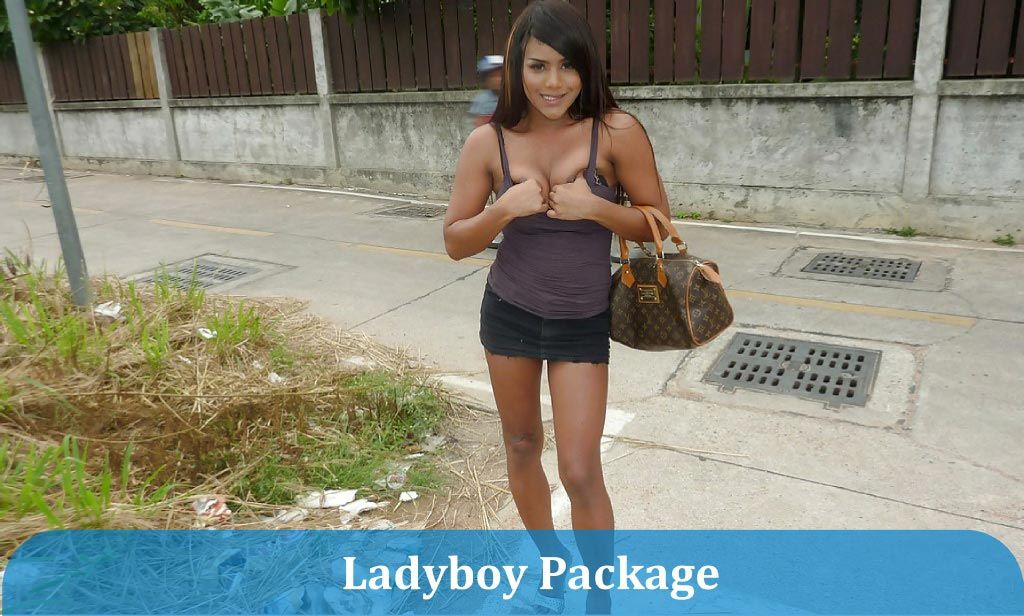 Ladyboy Holidays in Thailand
Thailand is renowned for having the prettiest shemales in the world and now you have the opportunity to select some of the best. Ladyboy Package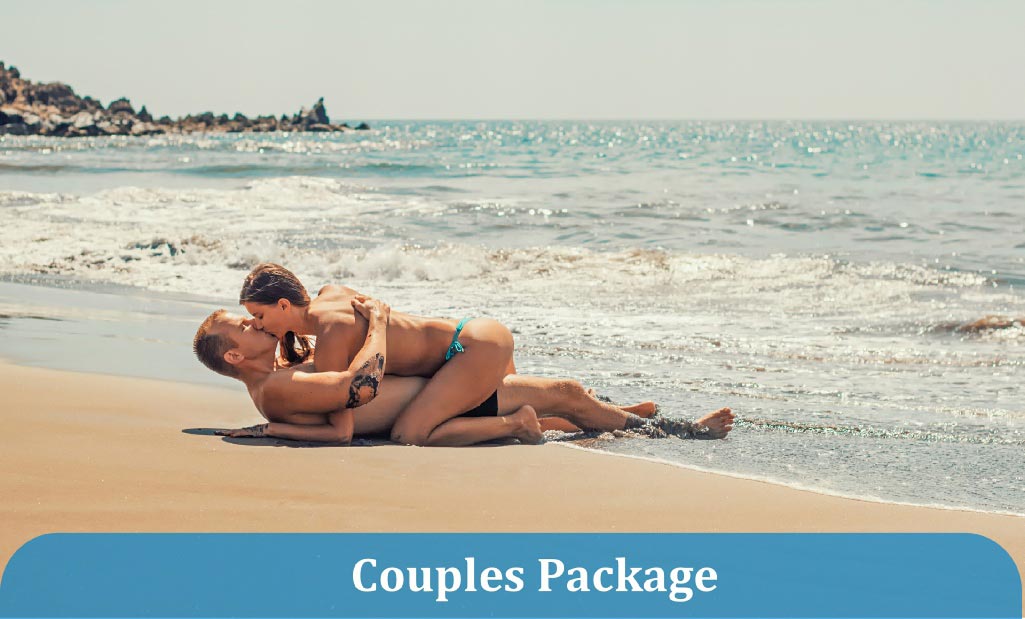 Couples Package
Make the most of your vacation together and combine your holiday with a raunchy stay at Angels. From honeymooners to those seeking some naughty fun we make a great destination for sexy couples packages.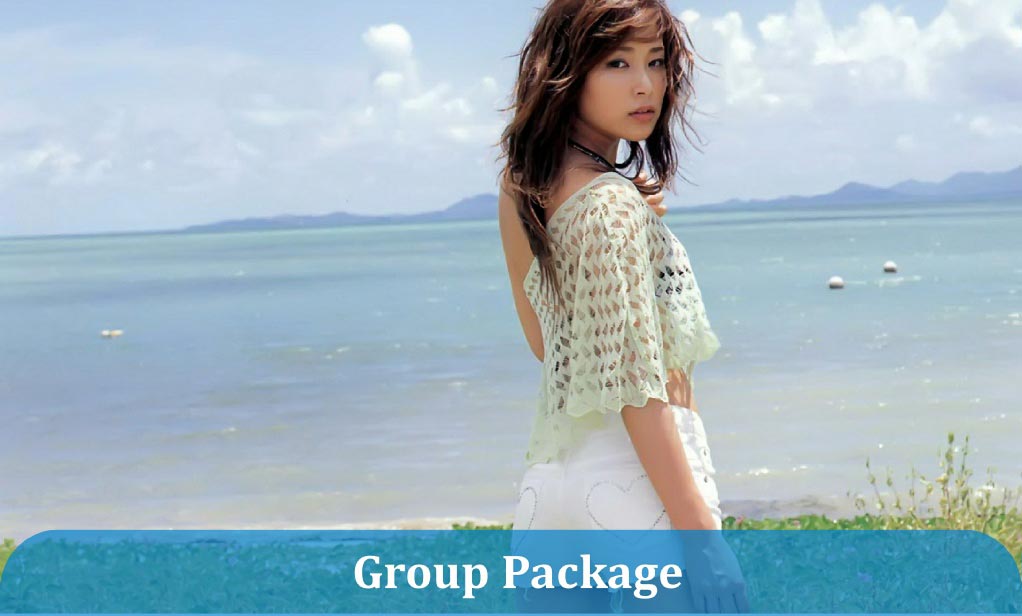 Group Packages
We can provide packages for up to 4 guys in our largest 4 bedroom luxury villa so round up the boys and make this get together a truly unforgettable experience. Angels Group Packages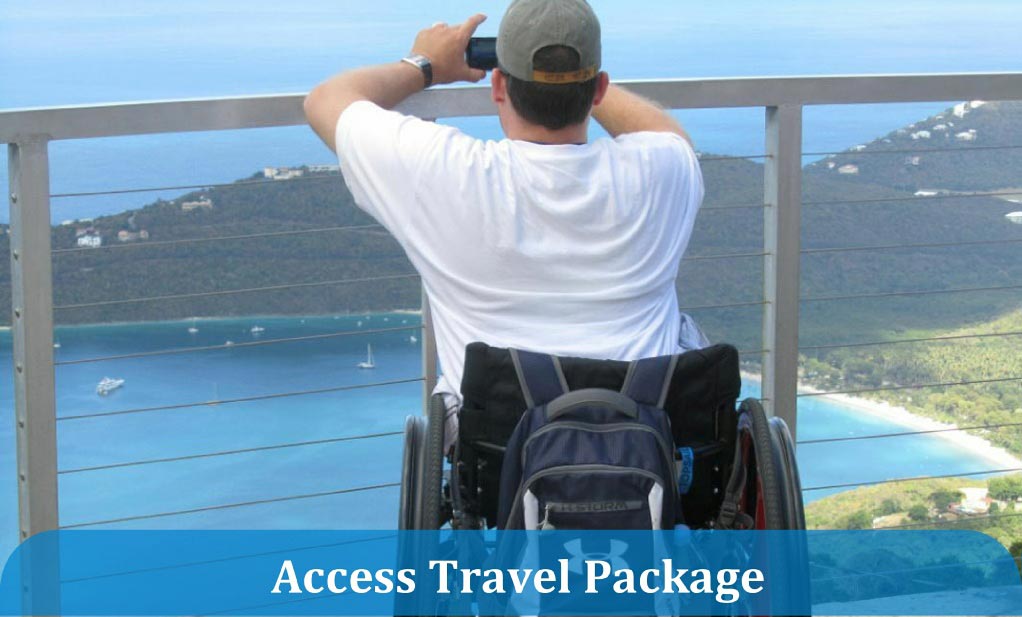 Access Travel Package
Intimate companionship, a wonderful holiday in paradise & all accessible for those who need a helping hand occasionally. We've provided and continue to provide exceptional trips for Access Travel guests
Angels in Paradise having been offering these erotic holidays for some 10 years we've become pretty good at weeding out any bad apples from our guest arrivals. Please do not make any distasteful requests, you'll be ignored. Looking for a true girlfriend experience? You'll be welcomed with open arms.
FREQUENTLY ASKED QUESTIONS
Does it matter hold old I am?
Our youngest guest so far has been 22 and our oldest 85. No it does not matter how old you are, on our adult holidays we adapt and ensure that all preferences, tastes and itineraries are personalized to each guests requests and information supplied. In fact our girls have great respect for elderly gentlemen. It is a Thai cultural aspect that is quite refreshing.
Do you provide all meals?
Yes and no. We can arrange a chef to provide you with inclusive meals on a daily basis. However you are visiting the holiday island of Phuket and this option is rarely used. Phuket is renowned for its excellent food at very reasonable prices.
Our standard erotic packages provide you with fresh breakfast supplies for your stay including eggs, bacon, juice etc. Our Angels are happy to prepare breakfast for you but further than that their western cooking skills may leave a little to be desired. If you like authentic Thai food then you will be in your element. All the girls will enjoy making dishes for you and toning them down a little…..if you think Indian food is spicey….you have not tried real Thai food yet!!! Most of our customers take advantage of one of the many eating establishments in Phuket.
Many of the restaurants additionally do a takeaway service so the food will be delivered directly to the villa if you would like to have some erotic nights in relaxing with your Angel.
I just want a relaxing time at the villa I do not drink, go to bars or nightclubs or want any organized excursions
Well then you have found your perfect adult holiday, bring a book, relax by the pool and have your Angel give you a lovely massage when you feel like it or spend some time alone when you want to. The choices on your preferences are endless. All our packages can be adapted to suit your requests. This is your holiday and we will try to make it the best you have ever had.
You are not tied down by itineraries here, we make suggestions and give you some inclusive excursions but the choice is always yours as to when or if you decide to take them. If your looking for other things to do in Phuket while here then you can also take a look at some recommended optional excursions and things to do here.
How do I get around the Island?
We have a driver and car who will always be around to take you wherever you may wish to go. There is a cost for this at the same rates as a local taxi, however our driver is well trusted and knows the Island well. Aside from this however there is of course local taxi's, local tuk tuk's and local motorbike taxi's. Your erotic Angel will always be with you and so will ensure you are never scammed or ripped off.
Another possible alternative is to rent a car. We can arrange this if you like. Thailand drives on the left side of the road, same as in the UK.
Do you arrange pick us up at the airport?
Yes. We have our driver and one of our female representatives greet you at Phuket International Airport. You are then taken directly to your villa where your Angel will be waiting for you, if she had not already met you at the airport. Read some more info on airport the greeting arrangements here.
What are the check in - out times
We don't have check in or out times when you arrive and depart. Our guests travel from all over the world often on connecting flight routes that can come in very early or late. So checking in at 6am is fine as as checking in at 11pm, departure we would expect our guests to vacant the villa before late evening but again can be flexible where need be. On very rare occasions we may take you for breakfast or dinner on us if we need to get the villa ready if you have a late dept or early arrival.
How do I choose a Angel?
Just take a look at the gallery, many of our girls have reviews posted by previous guests and this will give you some idea of what to expect. Those that don't does not mean they are not worth choosing! It is simply the case that they may either be fairly new to us or previous guests just have not thought to post a review. We always welcome feedback on your experiences.
Once you have made a selection of 2 or 3 of the Angels that you would prefer then let us know, we will let you know whether they are available for you and also give you some of our suggestions. Once you have made your choice we will then do our best to confirm that Angel for you. You can however while you are here change girls if you decide that your not compatible with the girl you are presently with, after-all this is not science, one mans total enjoyment with a particular girl may be another mans poison!
We do not have our Angels at one central location. When they are not working for us then they live at their respective homes on Phuket.
What if I want to change the Angel I am with?
Our packages allow for you to change the girl you are with, for whatever reason, simply let our on call representative know. The normal time for changeovers is 12:00 noon the next day. If you don't want to stay with the same girl for your entire stay then let us know beforehand when booking so that we can organize the girls who you would like. Most guests do stay with the same girl, others change after two or three days. Remember that it is your holiday experience so do whatever you prefer.
Can I switch to a ladyboy for a night or two?
Just as you can swap girls while you are here, its also fine to switch to a ladyboy for a night or two within any of our packages, many of our guests like to experience this, if only once! The other option is to just add a ladyboy for one night so you have a female and ladyboy together.
This also holds true if you've booked the ladyboy package, its fine to switch to a female Angel for a night or two.
Do they really provide a 24 hour service?
Yes, they are with you 24 hours a day. This is the ultimate girlfriend experience. They are sharing your vacation, you are both staying in your own private villa and your erotic companion will be with you for the entire time. However it is not unreasonable for them to want some private time, to freshen up and attend to their personal needs.
Do I need to give the girls a tip?
Our holidays are inclusive so no, tipping is not necessary and we actively discourage it. However, you may want to show your appreciation to the girl by giving her a small gift, taking her shopping or in some other way. This is entirely discretionary. Do NOT feel obliged to tip the girls. Some of our guests ask about buying a small present for the Angel before they arrive, a lovely gesture and we would recommend something such as perfume, avoid buying any clothing items as the sizes here are totally different.
Unless of course you are bringing along some lingerie for them 🙂
Can I contact the girls directly before I arrive or after I've left?
So far we've never given out any of our Angels email or phone contact before the arrival of one of our guests and its unlikely we ever will. However its common for some of our guests to want to keep in touch with the Angel they've just spent a week or more with and its happened on many occasions that the intimate friendship has turned into a romance and marriage! We are not an introduction agency for singles but would never stand in the way of a true relationship that has blossomed as a result of being together for the week with us.
Its certainly not something we promote as a selling point of our services as to us it can mean we lose one of our girls, baring in mind we do not use bar girls or any girls dragged off the street, all our girls are well known to us, trusted and in many cases become very good friends. So replacing that is not always easy for us.
Previously we asked our girls never to give their contact details to guests, but to be fair with social media, phones and emails this was a little unrealistic so now we just ask them to let us know and would also ask the guest that it would be polite to let us know if he intends to contact the girl he was with when he returns home.
The above said, the majority of our guests are just here with no aspirations to form a longer term relationship and the girls are quite aware of that.
Do the girls speak English?
All of the girls speak some English, some better than others and some speak very good English, if you have a problem communicating a complicated matter with her then just speak to our representative who will be happy to translate for you, rather than risk a misunderstanding.
How long are the girls with you? If I see a girl on the website that I like will she be there when I take my holidays?
Most of our girls are with us long term, if you see a girl that you would like to stay with in the gallery then we will do our best to ensure that she will be here for you, if she cannot then we will let you know before you arrive so that you can have another Angel of choice pre booked.
What happens if the girl doesn't want to do something?
Each girl has her own limits and these must be respected. Some girls will provide certain services, some won't. If you are unhappy with the service the girl gives, please talk with our representative. If we feel that your request is reasonable then we will consider replacing the girl. If, on the other hand, what you want is totally unreasonable then you will be told so.
Are the girls medically checked to ensure they don't have any sexually transmitted diseases?
Yes, all the girls have a medical checkup before they start to work for us. Medical certificates are available for inspection. Additionally every six weeks the girls have another health check and carry a copy of the test with them at all times.
What are the prices of excursions in the Thailand?
Everything will be cheaper than you are used to, this is Thailand and you will find that a reasonable spending budget will suffice. We have inclusive excursions in most of our Packages that should be enough for the week, but there are also numerous other things to do in Phuket. You can check our optional excursions suggestions pages.
What are the beaches like and how accessible are they?
There are numerous beaches on the Island, all of which are easily accessible by taxi. We have regular drivers who know all the best beaches and will take you there and pick you up later for your return. Some beaches are more commercialized than others. Some are crowded with tourists, some are almost deserted. With more than 30 beaches to choose from there is something for everyone. You can view this website for more information on Phuket Beaches
What is the weather like?
The weather is good all year round. Temperature is between 82 and 91 degrees Fahrenheit (28 to 33 Celsius). Rainfall is expected in the rainy season however. This is between June – Oct when it can rain most days however this is only for short periods of an hour or so and can be a welcome cooling experience. View real time Phuket weather on our page here.
What about insects? Do I need Malaria precautions?
There are mosquitoes and other biting insects on the islands, as you would expect. However, the mosquitoes are not the malaria carrying variety so anti-malaria precautions are not needed.
You might want to bring some insect repellent for your wrists, neck and ankles after dark to avoid getting bitten.
What clothes should I bring with me?
A quick reply to that is holiday clothes!! Remember this is a tropical island and hot, you will not need any jackets, coats or sweaters, even at night time it is still warm enough for just t shirts.
Ok so how do I make or enquire about a booking?
You can visit our reservations page and fill out our simple online form or email directly to us info@alternativephuket.com. If you already have your flights booked then just let us know your dates and we can then check availability before confirming the booking, if you do not yet have any flights booked then we will just need to know when you may be thinking of coming so that we can check availability before you book. You can also visit our online availability page.
Do you provide discounts for returning guests?
Yes, we offer all our returning guests a standard 10% discount. In addition we can offer alternative excursions within the package to avoid going on the same the ones, or we can give a further discount should the guest prefer to organize their own excursions.